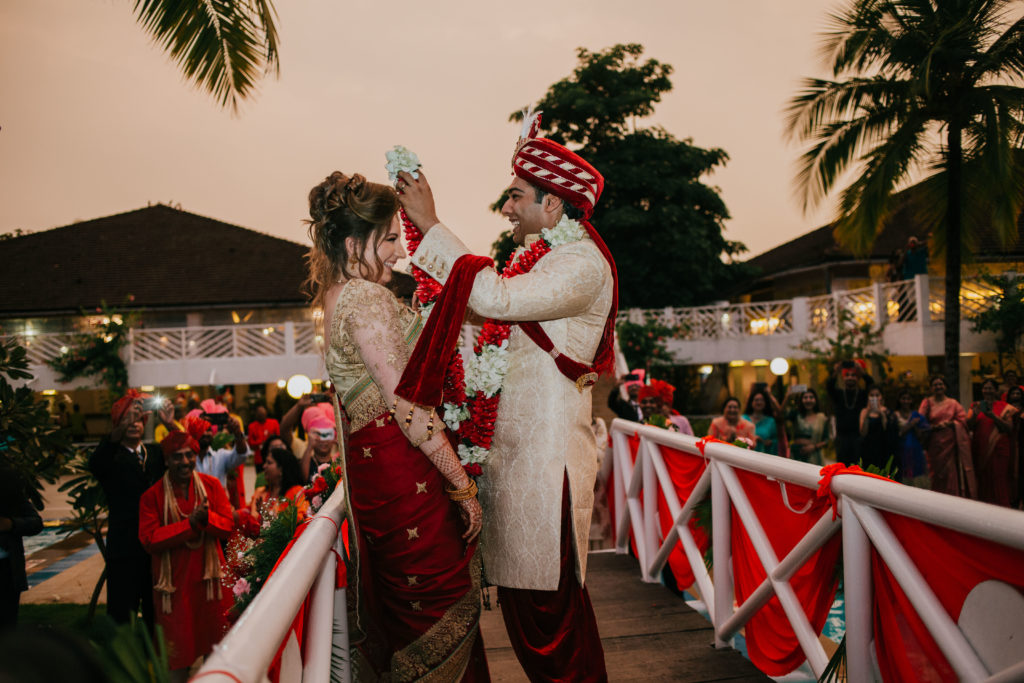 …they jumped in as decorators, acted as friends, wedding planners and therapists
We got married in Goa on the 29th and 30th of September! Having looked at around 30 different photographers, we both agreed that these guys were what we needed 
😛 we were not disappointed! Fabian and Rahul not only clicked amazing pictures.. they jumped in as decorators, acted as friends, wedding planners and therapists 
:-pWe both hate posing for pictures.. these guys made us feel incredibly comfortable at all times! They both managed to be super fun and professional at the same time! The pictures are a perfect depiction of our two days and will forever decorate our walls 
🙂) Thank you guys! We will surely stop by for a photoshoot once in Goa 
🙂
Love,
Simona + Anuvansh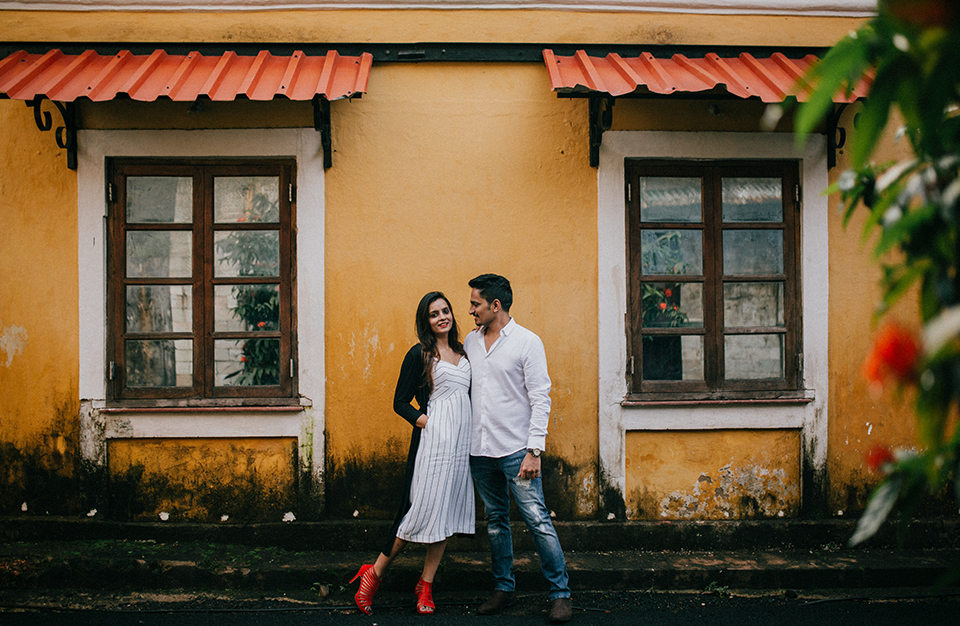 Dreams are a reality with you guys!
Picture perfect is an Understatement with kick-ass photographers and a dream location like Goa, dreams are a reality with you guys, just like your name suggests,you got in those beautiful 5yrs of flashbakc with this shoot, not only did we have a fun time posing, you guys made it all natural,effortless and gave us forever lasting memory..for this Rahul & Fabian we thank you. Your work was commendable to level where we had a tough time choosing the best ones, Rock on and keep up the amazing work!
Rishika + Rahul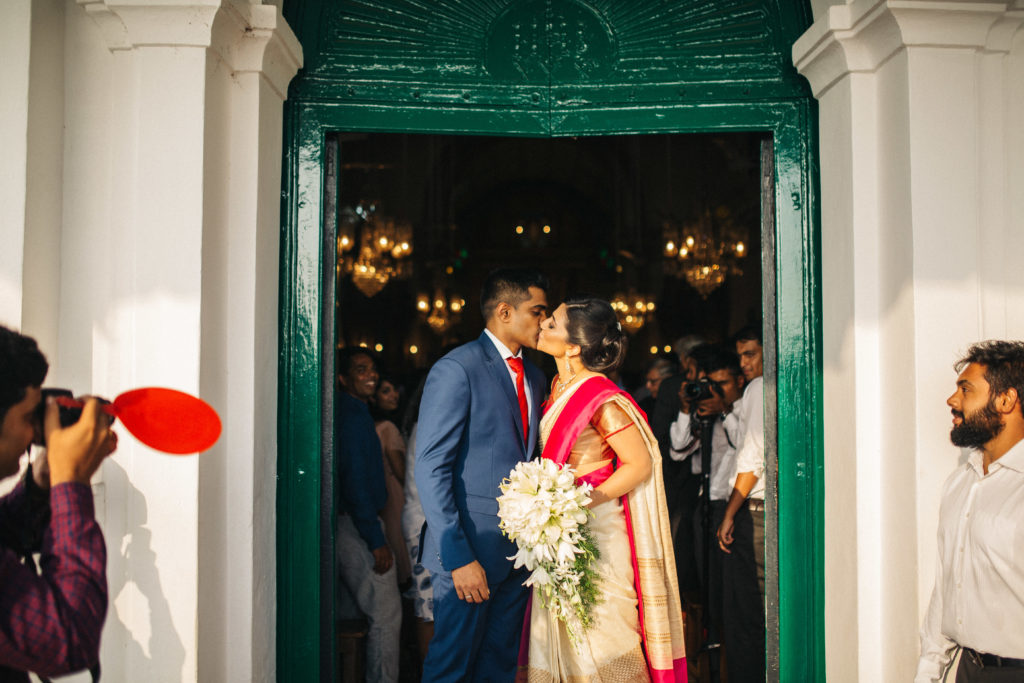 Patient,understanding and accommodating…
I was very clear that I didn't want any of those conventional posed shots at our wedding ! My husband and I both wanted natural and traditional photography since we aren't the posing kind. Rahul was very patient,understanding and accommodating and he delivered exactly what I wanted. All the shots were beautifully captured and I was extremely happy with everything.
Alia + Varun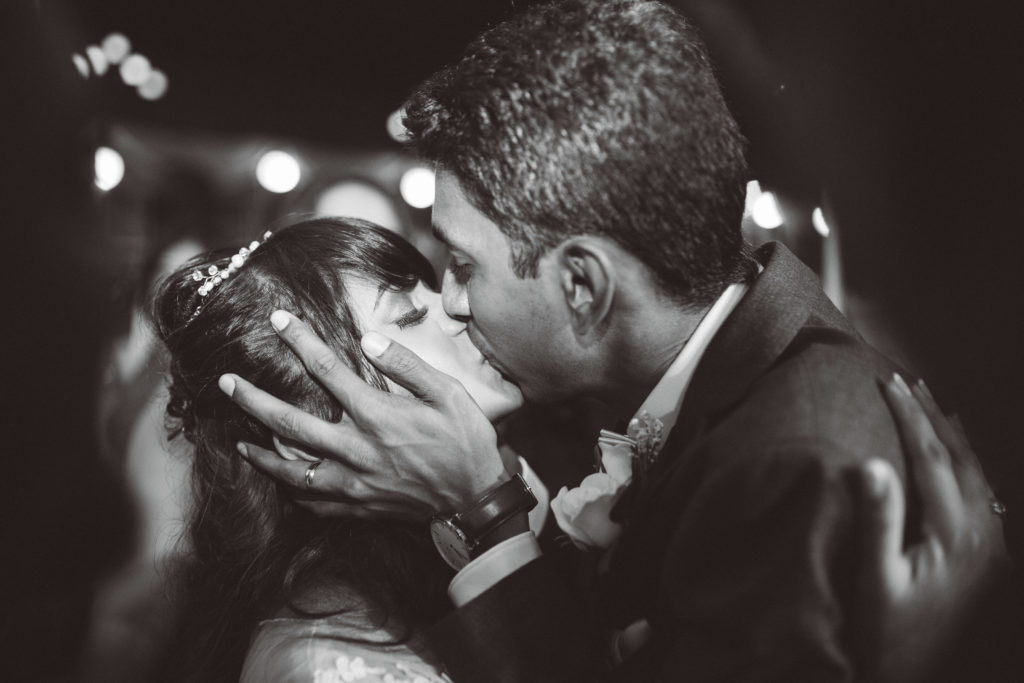 The photos were just amazing
My husband and I absolutely loved how professional Rahul and Fabian were. The photos were just amazing. They organised the day so well .. They managed to capture our big day so perfectly and the best part was, most of the pictures were candid! For someone who is not as comfortable at striking a pose on cue .. they did an amazing job .. We felt so comfortable with them and they captured all the right moments, the best parts of our wedding and ALL the madness!
HIGHLY recommend !
Alyesha + Cenez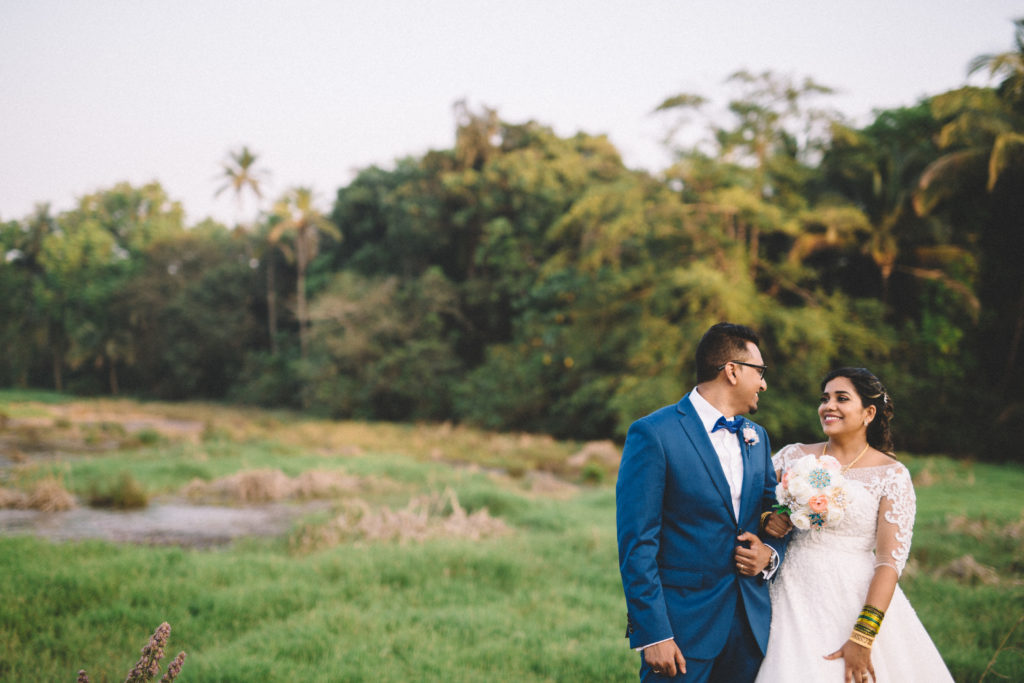 Fun people to work with!
Fabian , Rahul , Abdullah. Great Photographers!. Was glad to have them shoot our wedding! The photos are just awesome! Fun people to work with! Highly Recommend! keep it goin Flashbakc-Studios! Love it!
Ryan + Desiree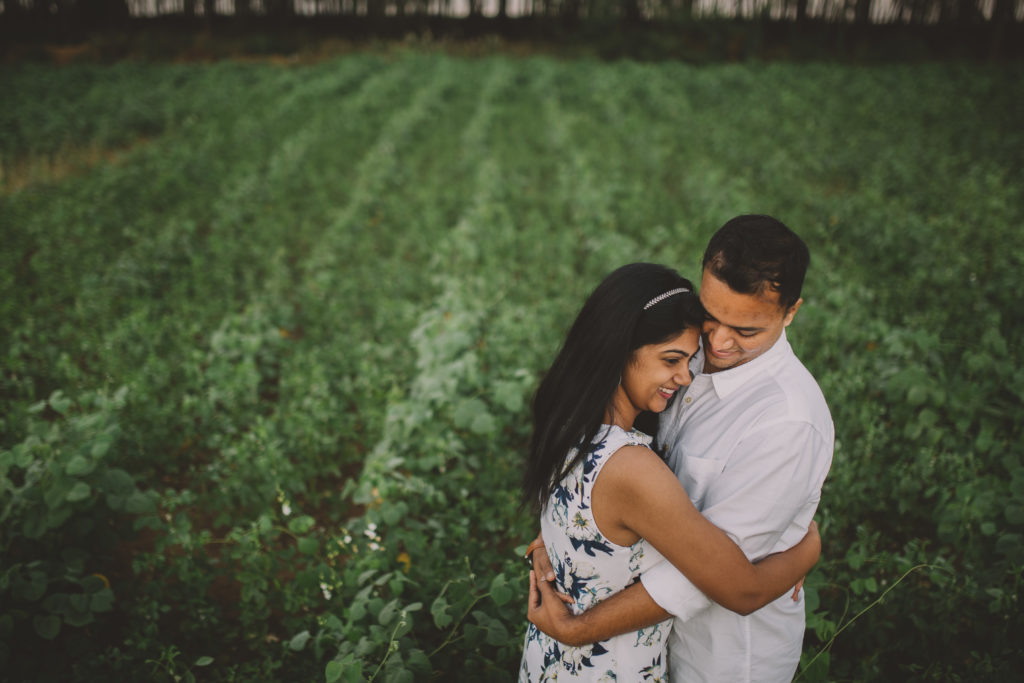 Our photographers is one of the best decisions we made…
It was an amazing experience working with Rahul & Fabian. They are extremely professional and yet so friendly. Since the very first time we met-we both felt completely at ease with them. From giving valuable suggestions to lying on the ground to get the perfect shot-they have done it all..Hiring them as our photographers is one of the best decisions we made.. Thank u guys for the awesome memories..!!
Chrisann + Shekhar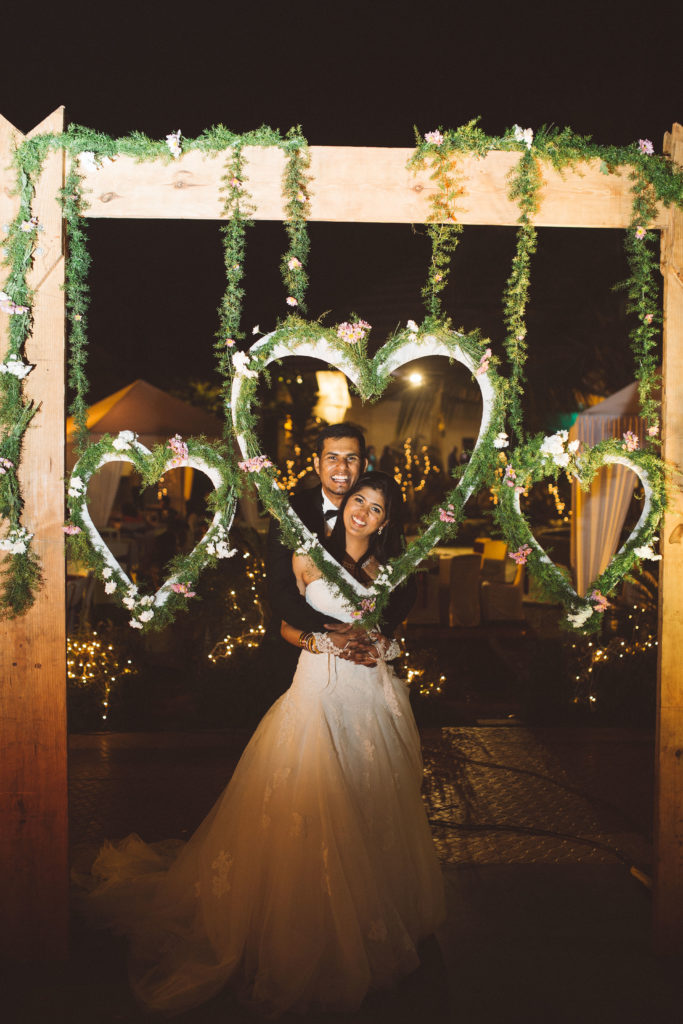 They thought of everything and everyone…
We had the pleasure of having Flashbakc Studios to shoot our pre-wedding and wedding photography. We are elated, emotional and totally ecstatic with the outcome. We can't quite put into words our admiration and appreciation. They thought of everything and everyone and all of the photographs are stunning. What we particularly loved was seeing all the moments we forgot or missed – that was nothing short of magical. We got to relive the day and see so much going on that we didn't know went on.
Thank you so much for capturing the day so perfectly and bringing back all the fantastic memories.
Daryl + Karen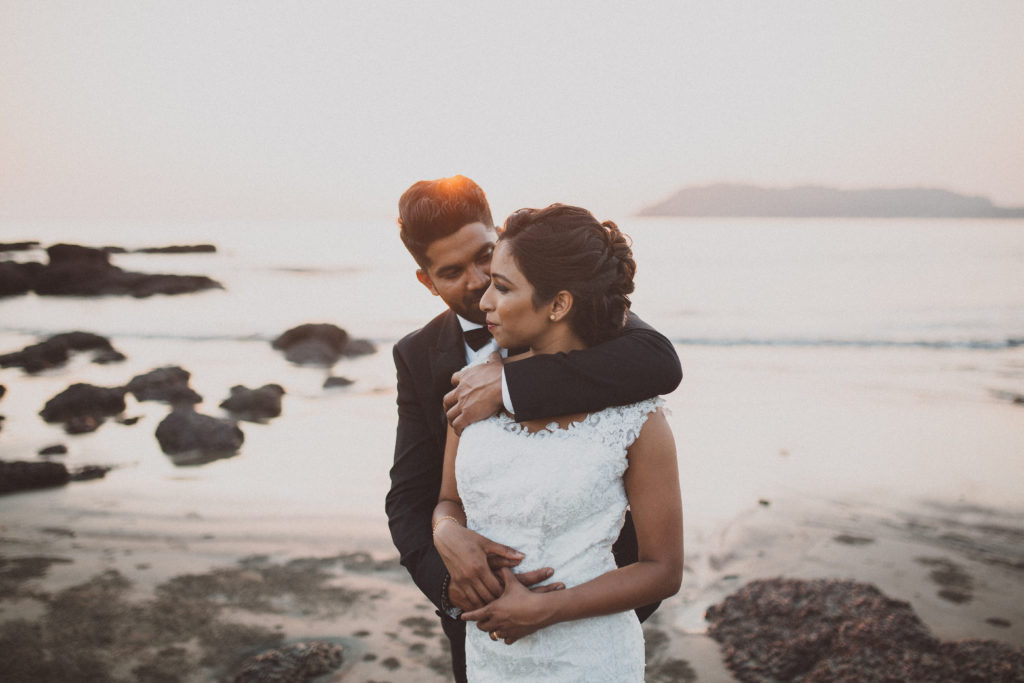 They always think outside the box
We recently did a post wedding photoshoot with these guys, must say the pictures turned out beautiful. They always think outside the box to deliver good results. They were very friendly, we had good laugh here and there. Thank you Fabian and Rahul. Wishing you both all the best in future. Couldn't thank you guys enough for the pictures.
Riny + Sean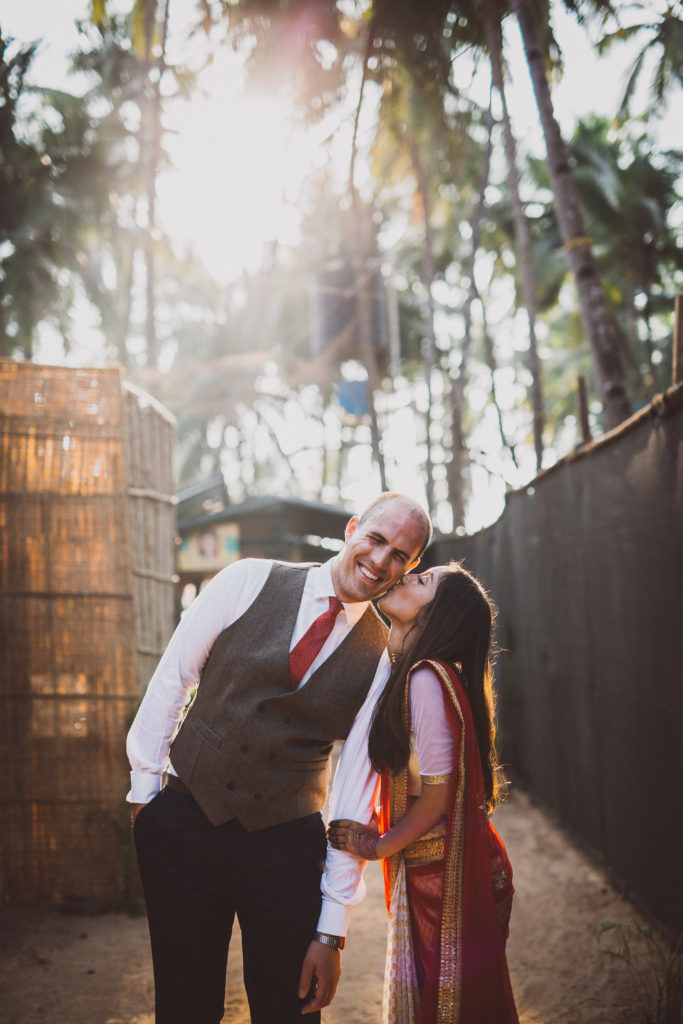 They're very gifted at what they do
My partner & I are from Australia & organised a small private ceremony in Goa. Rahul & Fabian communicated with me via email leading up to the day, & although I only met them for the first time on the day itself, they were incredibly friendly & relaxed & we felt instantly comfortable in their presence. They were patient & flexible, & even did a bit of interpreting for us! They managed to find a quiet spot for us to exchange vows on the beach & captured the day beautifully. Our photos are amazing! They're very gifted at what they do & incredibly professional to work with. We're very happy they shot our little wedding!
Tanya + Mark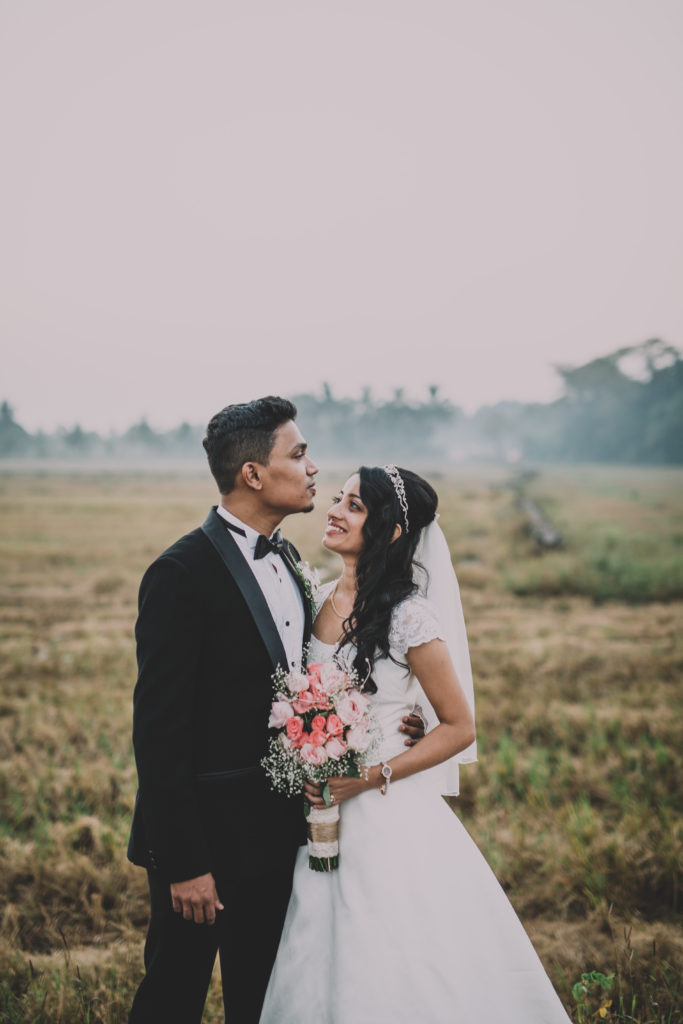 …made us feel super comfortable
"For our wedding, we decided to pick three priorities each – things that we really cared about and wouldn't let anyone else decide for us. The photos were common for us both – and they should be top priority for you too. Most of the day goes by in a blur and the only thing that remains of that big day is the photos you have of it. I'd been seeing Flashbakc Studios' amazing photos since a long time on friends Facebook timelines and even before I met my fiance, I'd thought how awesome it would be to have them take my wedding pictures (presumptuous much!) I did a LOT of research – requesting quotes from about 25 photographers from all over Goa. This is no easy task, specially if you're sitting all the way over in Delhi. Fabian and Rahul replied promptly whenever we texted or emailed them, their emails were extremely lucid and their pricing (you wont believe this) was the best! Our choice was made for us 🙂 We are a bit of a camera shy couple – my fiance would have a creepy smile on when told to act natural, and I physically back away whenever a camera is pointed in my face. But Rahul and Fabian understood right away and made us feel super comfortable. Right from the meeting before to understand our needs and doubts, to the pre-wedding shoot to help us find our chemistry, to the actual wedding day – this team was somehow both friendly and professional at the same time. You know how it is when you just KNOW that the pilot is going to get you there safe and sound, you can sleep like a baby on the plane, despite all turbulence? That was them. I don't need to say anything about the photos that these guys took – the evidence is there for everyone to see. They just made everyone look pretty – all our friends and relatives love the photos, and somehow, Rahul and Fabian seemed to magically know which moments with whom we wanted captured! If you're worrying about when you'll get your photos – that everyone will forget about your wedding by the time you get them – DON'T. We had our photos by the time we got back from our honeymoon , and they sent us a few shots a day after the wedding itself that we could use to announce it, or as profile pics etc. You know, my husband and I are happy we found each other, but we're also super happy that Fabian and Rahul found each other to start this venture with and gave us all Flashbakc Studios."
Fionna + Yohaan
Oh no, you didnt!
All Images © Flashbakc Studios.